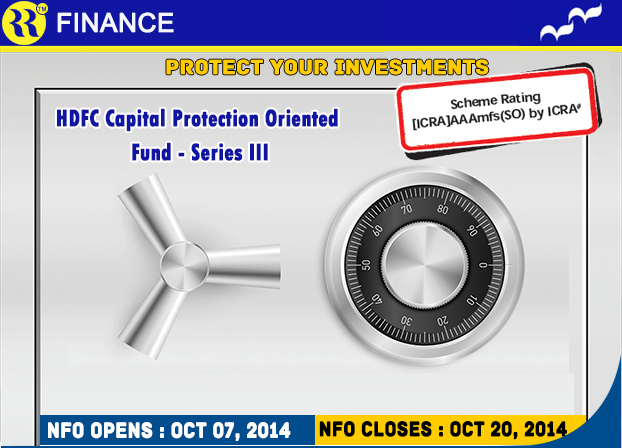 Salient Features
A close-ended capital protection oriented income scheme with tenure of 1100 days.
The Scheme will have a portfolio mix of highest rated debt and money market instruments along with exposure to equities and equity-related instruments.

The portfolio of the Scheme will be structured in a manner to protect your original investment with a potential for capital appreciation over the tenure of this scheme. So, consider investing.

This product is suitable for investors who are seeking*:

Note: Risk may be represented as:
(BLUE) iinvestors understand that their principal will be at low risk
(YELLOW) investors understand that their principal will be at medium risk
(BROWN) investors understand that their principal will be at high risk

1
regular income as well as capital appreciation over 1100 days (tenure) of the fund
2
to generate returns by investing in debt and money market instruments and also in equity and equity related instruments to achieve capital appreciation.
3
Low risk (BLUE)
RR would include RR Financial Consultants Ltd. and its subsidiaries, group companies, employees and affiliates. The information contained herein is strictly confidential and meant solely for the selected recipient and may not be altered in any way, transmitted to, copied or distributed, in part or in whole, to any other person or to the media or reproduced in any form, without prior written consent of RR. Read More
Mutual Fund investments are subject to market risks, read all scheme related documents carefully.