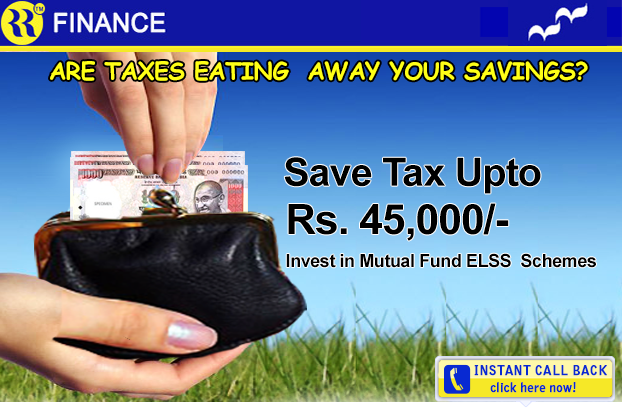 The Union Budget 2014 has increased the amount you can save under Section 80C of the Income Tax Act from Rs. 1 lakh to Rs. 1.5 lakh. That means you can save up to Rs. 45,000 in taxes!
Advantages of Mutual Fund ELSS Schemes over other tax saving instruments
Income Tax Benefit under section 80 C .
Bright Chances of much Higher Returns.
Bright chances of Tax free Dividends.
Returns are full exempted from Tax.
Relatively shorter lockin period of 3 years.
Dividends are Tax Free.
RR would include RR Financial Consultants Ltd. and its subsidiaries, group companies, employees and affiliates. The information contained herein is strictly confidential and meant solely for the selected recipient and may not be altered in any way, transmitted to, copied or distributed, in part or in whole, to any other person or to the media or reproduced in any form, without prior written consent of RR. Read More
Mutual Fund investments are subject to market risks, read all scheme related documents carefully.